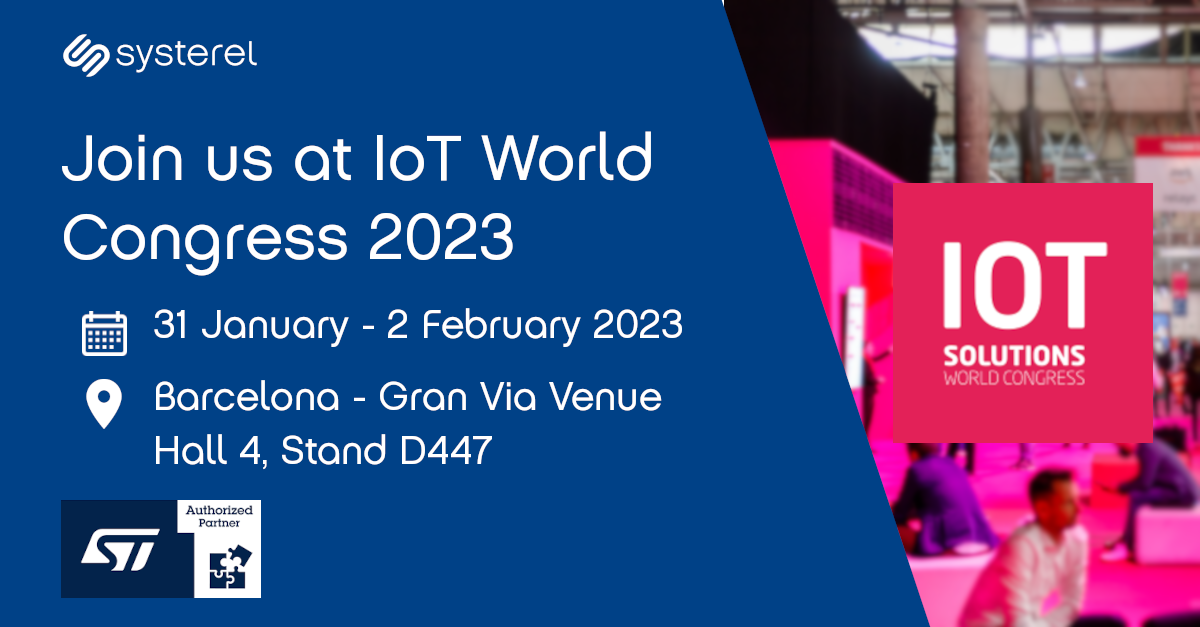 Conferences and fairs January 2023
We look forward to seeing you in Barcelona at IoT Solutions World Congress.Visit us on the STMicroelectronics booth (hall P4, stand D477) and find out more about S2OPC, our open-source OPC UA implementation.
A demo will be held to show secure OPC UA communication for embedded systems.
S2OPC targets the safety, cyber-security and real-time constraints of embedded products. Through its partnership with STMicroelectronics, Systerel provides support for S2OPC on the following boards : STM32H7 family, STM32MP157, NUCLEO-H745ZI-Q, STM32H735G-D and STM32H747I-DISCO.
Systerel is a corporate member of the OPC Foundation.