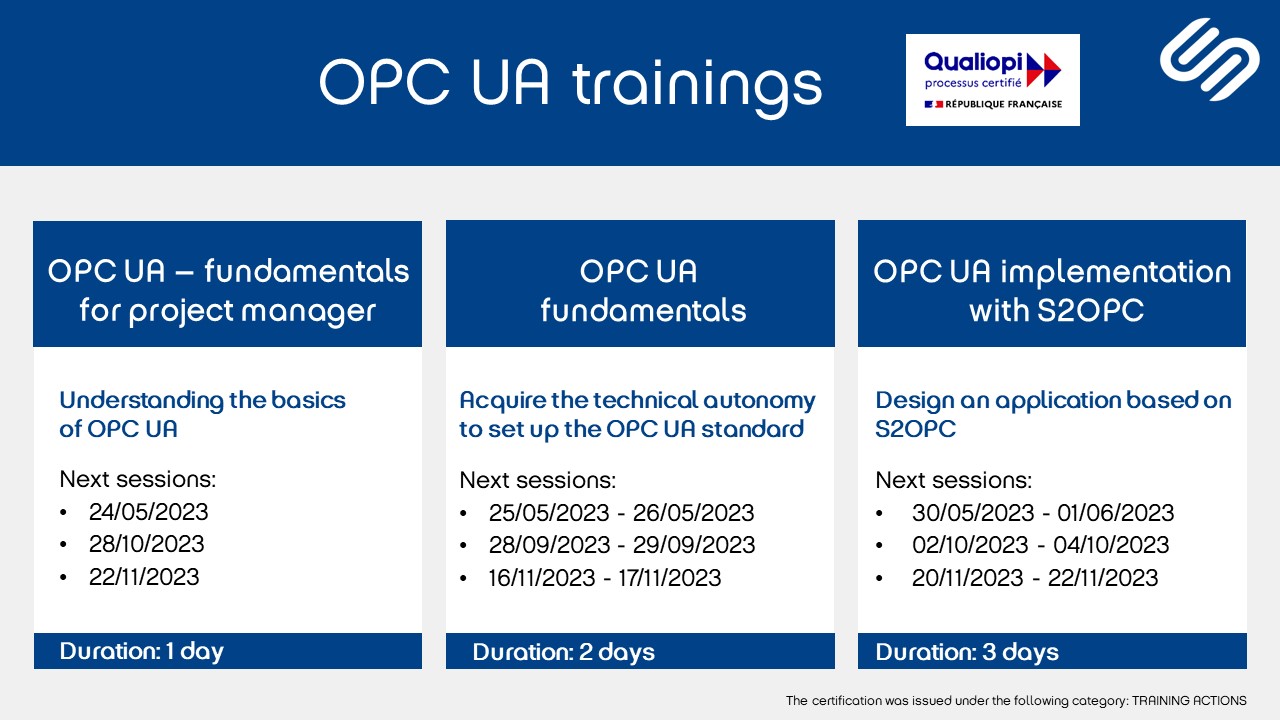 Training March 2023
Are you looking to acquire knowledge of the key concepts of OPC UA and develop your technical skills?
Whether you want to learn the basics of OPC UA or wish to set up our OPC UA implementation – S2OPC -, our experts have designed courses tailored to your needs.
We offer three different modules, adapted to your skill level. Our instructors have in-depth knowledge of the OPC UA standard gained through multiple implementations of the OPC UA technology in an industrial context.
Trainings can be delivered in-person or remotely. We may also deliver an in-house training, designed specifically to meet your company's requirements.
Please visit our training page to register for our next session or contact us for more information!