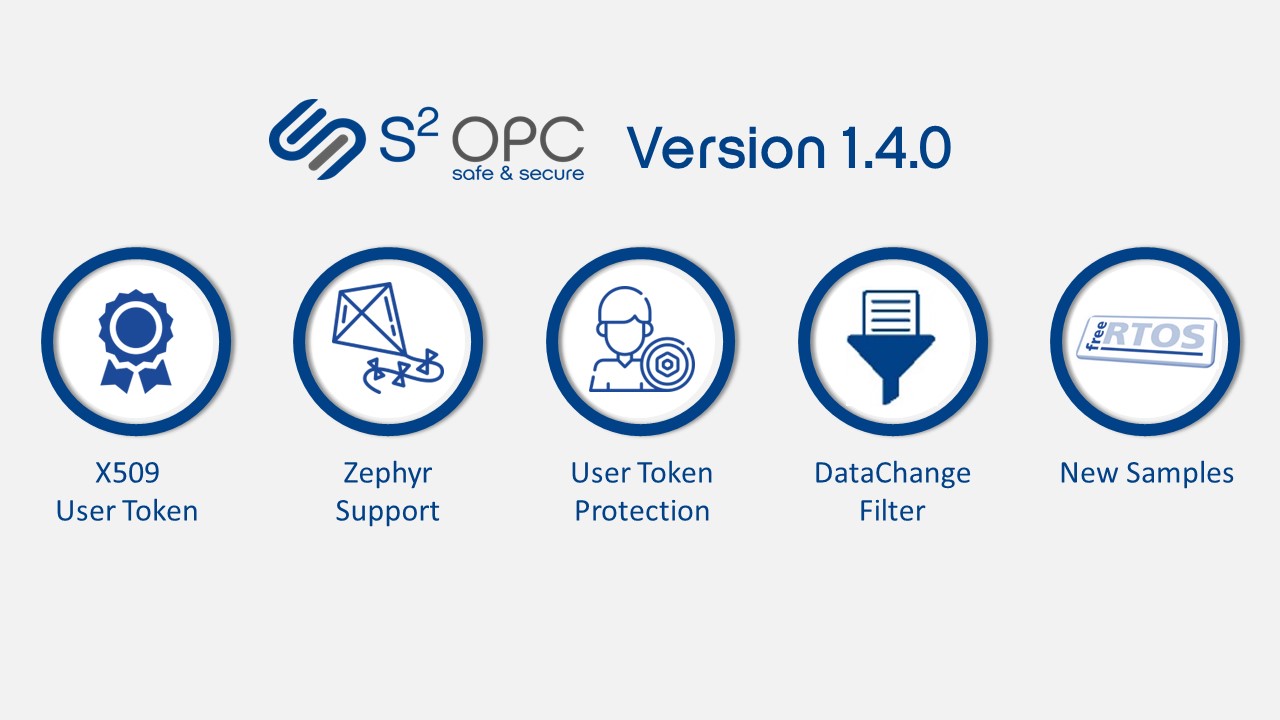 Features April 2023
Since 2016, Systerel has been developing S2OPC: the Safe & Secure OPC UA stack with an Apache 2.0 open-source license.
The latest release, revision 1.4.0, introduces several improvements including:
User Token – X509 Certificate Server Facet,
DataChangeFilter management on MonitoredItems,
Additional protection against attacks on user identity token,
Update of Zephyr support to revision 3.2.0,
New samples for FreeRTOS.
This revision has been sent to the OPC Foundation independent laboratory to renew our OPC UA certification (3 years period).
Find out more on S2OPC Gitlab!