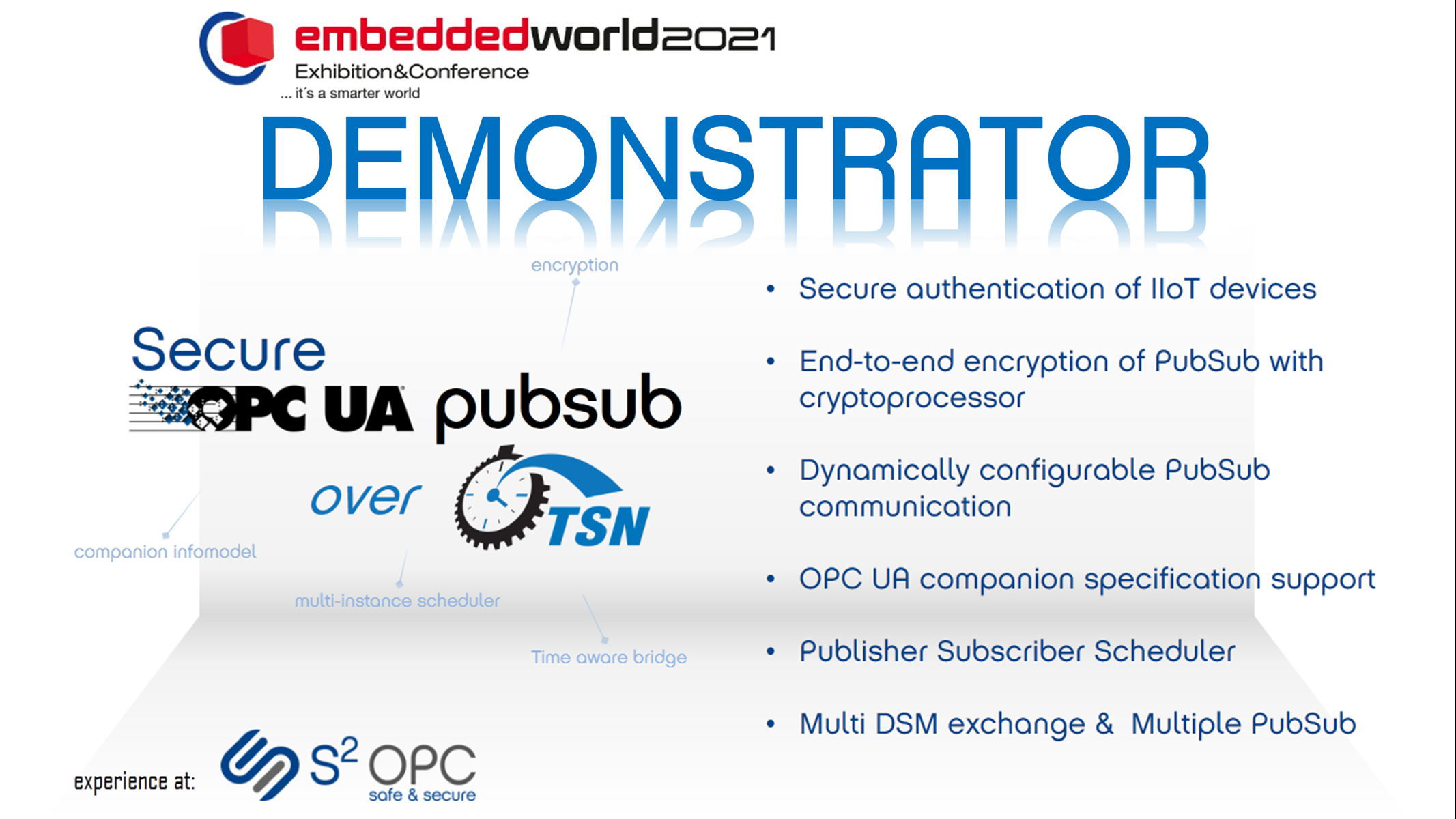 Features March 2021
S2OPC OPC UA realtime secure PubSub over TSN demonstrator will be showcased at Embedded World 2021 by Systerel.
S2OPC PubSub also includes:
secure authentication of IIoT devices
ensuring the confidentiality and integrity of data exchanges with the rest of the system.
end-to-end encryption of the PubSub protocol with cryptoprocessor (TPM).
Dynamically configurable PubSub communication
OPC UA companion specification support
Multiple publishers and subscribers
Publisher and Subscriber scheduler
Multiple DSMs
The approach presented has been developed in collaboration with Thales Research & Technology.
Join us at Embbeded World 2021!