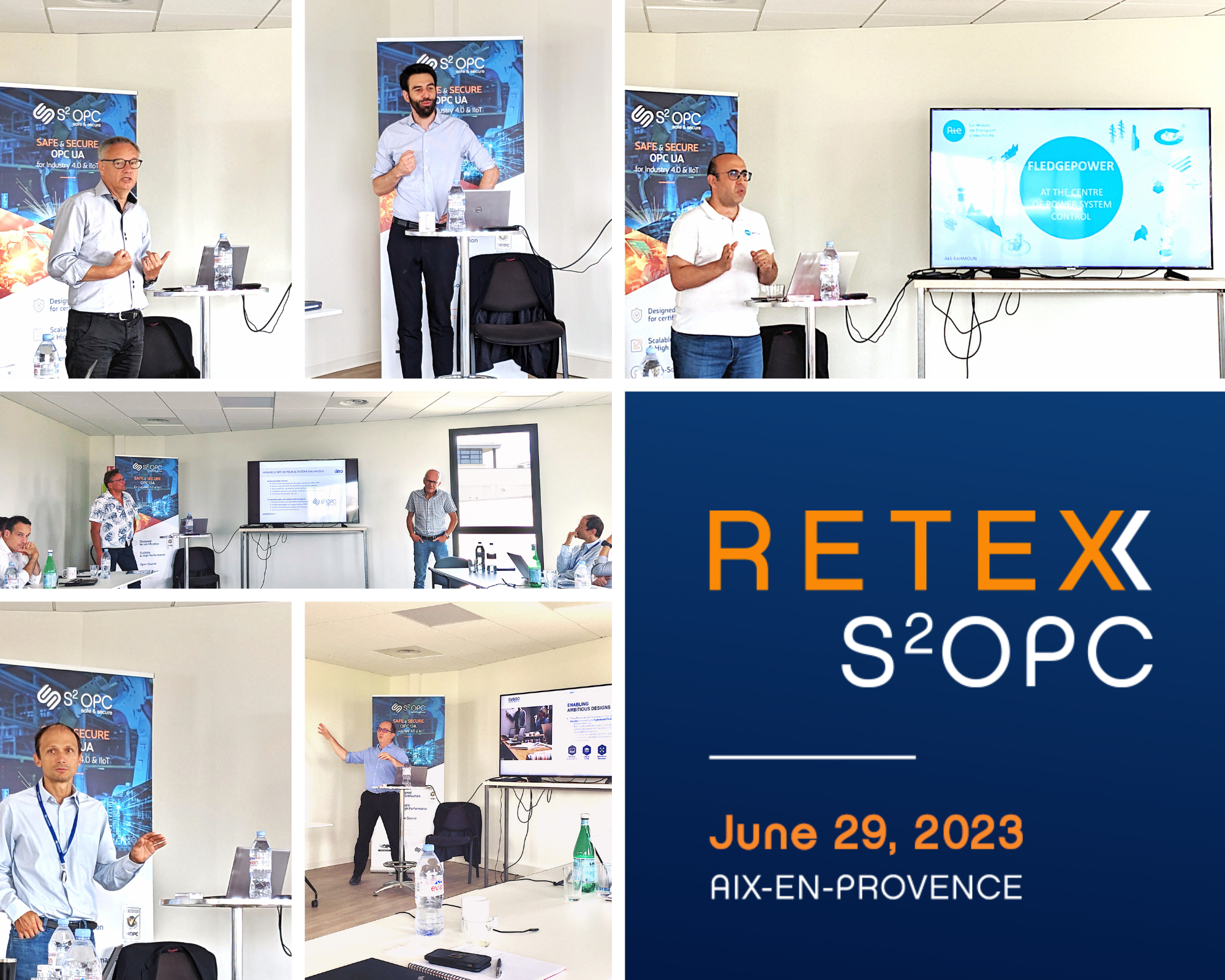 Conferences and fairs July 2023
We would like to thank all the participants who attended our S2OPC feedback session at our new offices in Aix-en-Provence.
The event provided a valuable opportunity for meaningful discussions on important topics such as cybersecurity, OPC UA, and open source projects.
A special thanks goes to our esteemed speakers: Pascal Hampikian (Schneider Electric), Akli Rahmoun (RTE Group), Philippe Bellon and Didier Plantamp (CIMO) and Laurent Semet (Sysgo). Their insights and expertise added depth to the discussions, enhancing the exchange of ideas.
The session facilitated productive technical exchanges and the exploration of innovative ideas among industry experts. By collectively addressing the cybersecurity challenges of Industry 4.0, we are working towards developing effective strategies to meet the evolving needs of the digital landscape.
Once again, we thank all participants for their active involvement.