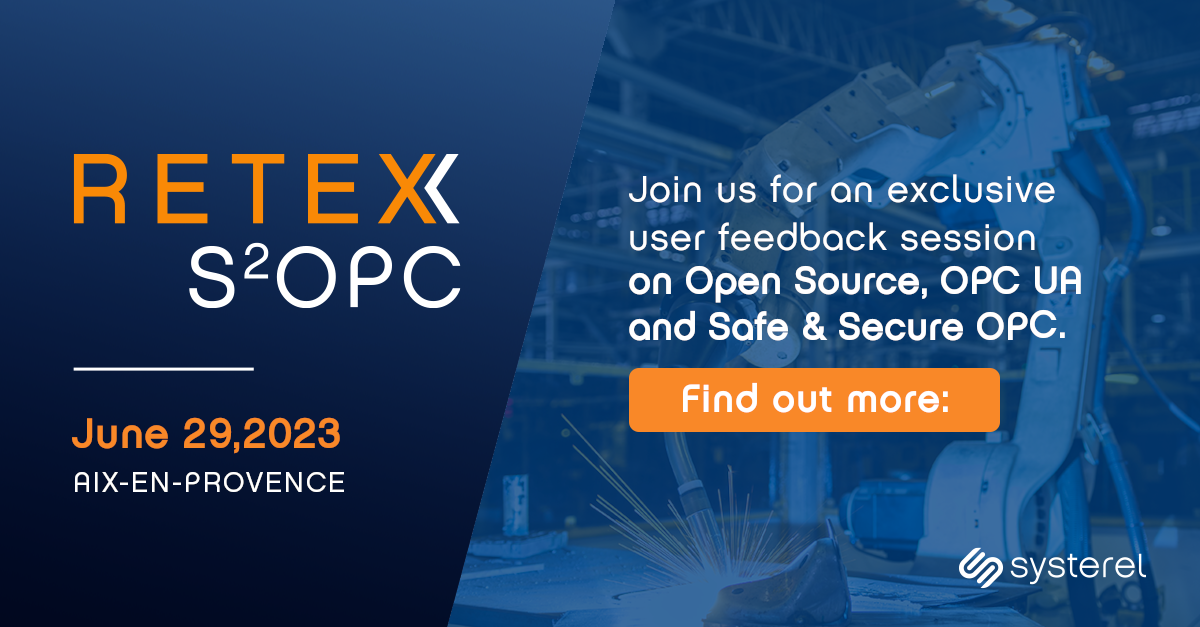 Conferences and fairs June 2023
On June 29, Systerel invites you to participate in a user feedback session around the Open Source, the OPC UA and its implementation Safe & Secure: S2OPC.
Several industrial players will be sharing their experiences and ideas to help build innovative solutions to face tomorrow's challenges.
Together, we will explore issues related to operational safety, cybersecurity or synergy between open-source projects.
We look forward to seeing you for this day technical exchanges.
With the participation of: CIMO, RTE France, Schneider Electric, SYSGO and Systerel.
This event will be held in French.