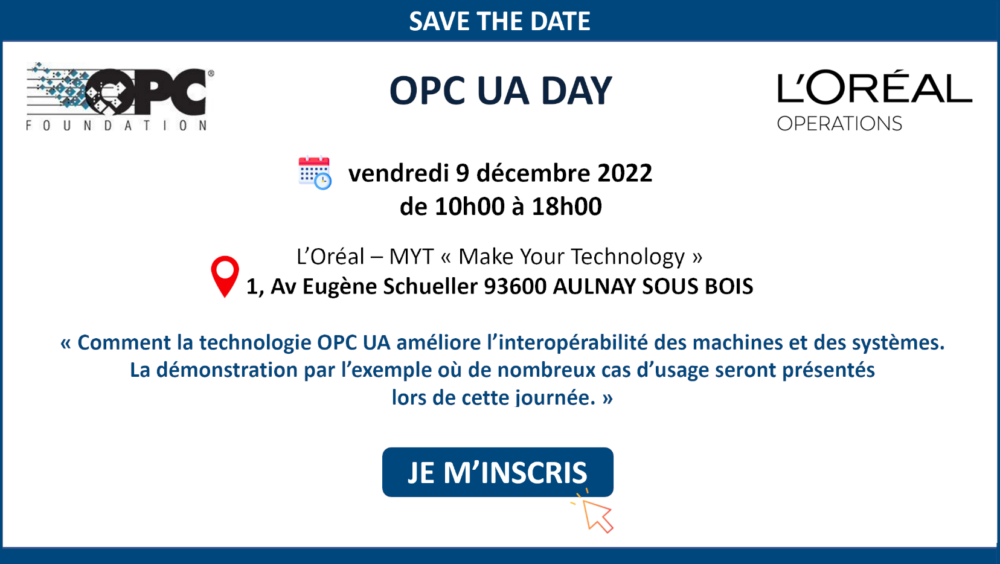 Conferences and fairs November 2022
"OPC UA Day France: How does OPC UA technology improve the interoperability of machines and systems?"
Join us on December 9 to learn more about OPC UA solutions and their benefits through a series of use cases.
This feedback will be an excellent opportunity to discuss and continue to build together the solutions best suited to the challenges of Industry 4.0.
Date: December 09, 2022
Hours: 10 a.m.-6 p.m.
Location: L'Oréal MYT, 1 av Eugène Schueller, 93600 Aulnay sous Bois
This event is organized by the OPC Foundation.
To register: https://opcfoundation.org/event-detail/opc-day-france-hosted-by-loreal/
Complete program