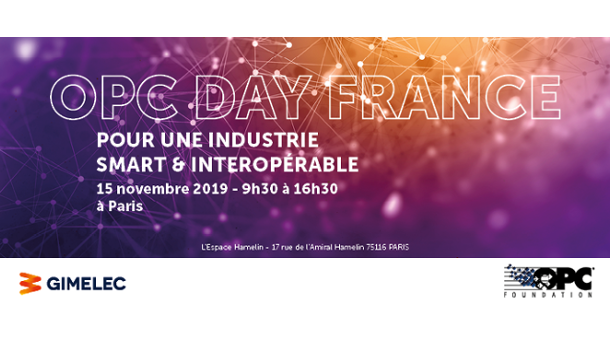 Conferences and fairs October 2019
Systerel's OPC UA experts will be present at the OPC Day France the 15 November.
This one day event, organised by GIMELEC and the OPC Foundation in Paris, is an opportunity for manufacturers, users and technology developers to present and discover the latest developments in the OPC UA standard (IEC 62541).
Come and talk to us about the latest developments in the standard and discover our Safe and Secure OPC solution!