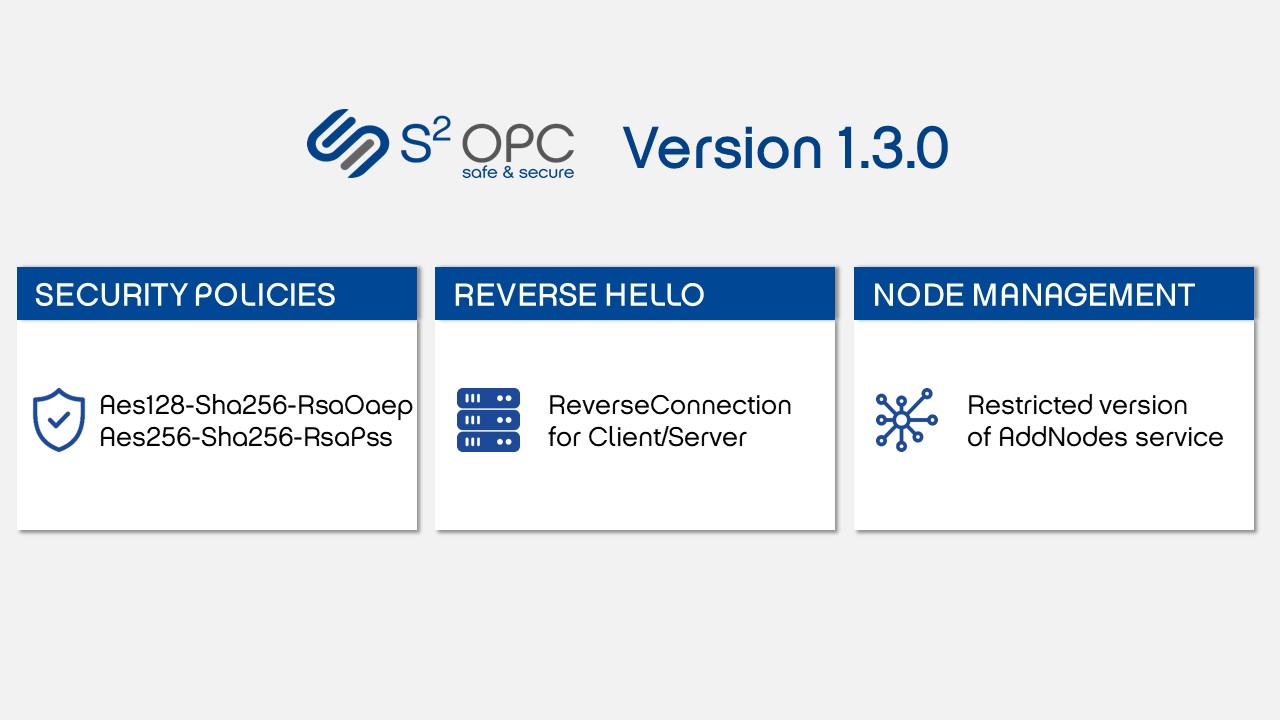 Features February 2023
Systerel has been developing S2OPC since 2016 – the Safe & Secure OPC UA stack with an Apache 2.0 open-source license.
The latest release, revision 1.3.0, introduces a range of improvements including:
Aes128-Sha256-RsaOaep and Aes256-Sha256-RsaPss security policies,
ReverseConnection mechanism for Client/Server,
Implementation of a restricted version of AddNodes service.
Each year, our developers add new cybersecurity features and upgrade the existing ones to deliver the best in class & state of the art OPC UA experience with S2OPC.
Find out more on S2OPC Gitlab: https://gitlab.com/systerel/S2OPC/-/tags/S2OPC_Toolkit_1.3.0