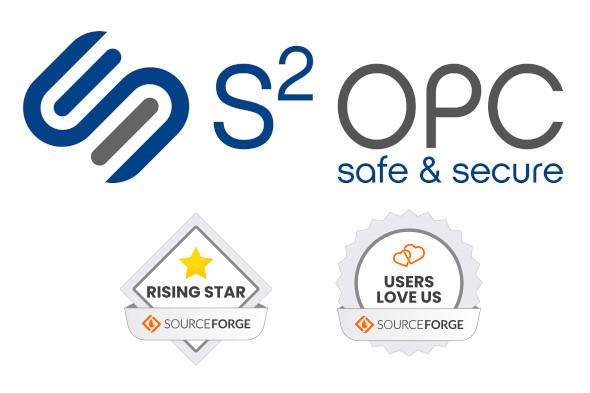 Awards August 2022
Safe & Secure OPC (S2OPC) has just been recognized with a Rising Star award by SourceForge. This award is given only to select projects that have reached significant milestones in terms of downloads and user engagement from the SourceForge community.
S2OPC has exceeded 100 downloads per month this summer.
These figures confirm the dynamism and interest of the open-source community in S2OPC, which performance and functionalities are developed to meet the needs of the market in terms of cyber security around the OPC UA protocol.
SourceForge is an Open Source community resource dedicated to helping open source projects be as successful as possible. SourceForge sees nearly 30 million users per month looking for, and developing, open source software.